For Educators
Teacher Workshops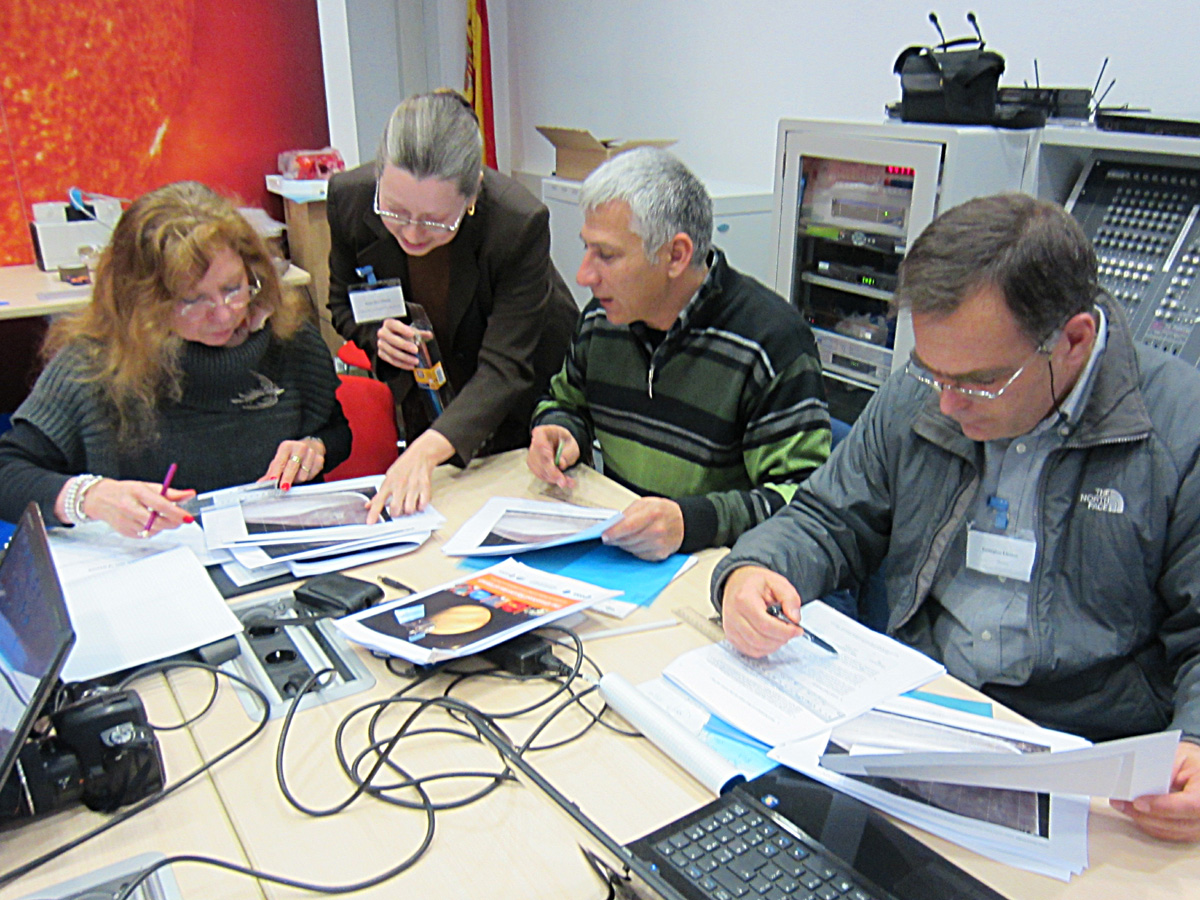 Venus is the most Earth-like terrestrial planet in our solar, and its study has offered numerous insights into earth processes, especially atmospheric circulation patterns relating to weather and climate.

Since, 2007, the Office of Space Science Education (OSSE), as the only US partner of Venus Express Education and Public Outreach program, has offered teacher professional development experiences that utilize Venus atmospheric images from the European Space Agency's Venus Express Mission. The workshops provide the opportunity for teachers to analyze actual Venus Express data, using typical middle and high school math skills to track observable cloud features and cloud motions. Participating teachers are encouraged to discuss and compare results to facilitate an enhanced understanding of the scientific significance of tracking wind speeds and the relevant comparisons to earth's own possible future climate scenarios.

Since 2008, the workshop has been conducted in Livermore, CA, Honolulu, HI, Madison, WI, and most recently in Madrid, Spain with 20 teachers from 16 participating European nations. The OSSE team is planning its next "Unsolved Mysteries of Venus" workshop at the 2013 European Geosciences Union Meeting, in Vienna, Austria.
essential for scientific discovery!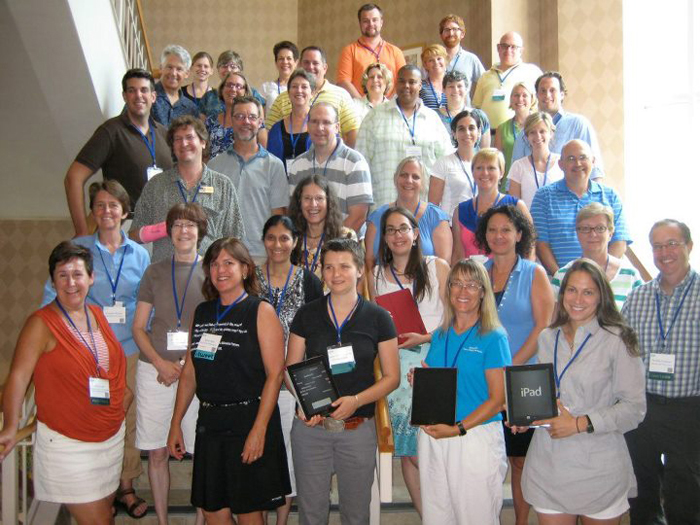 The Cooperative Institute for Meteorological Satellite Studies (CIMSS) coordinates one and two-day workshops for science teachers on weather, climate or remote sensing topics. Workshops feature informative lectures, discussions and hands-on computer sessions . College credit is available.

CIMSS is involved in a variety of formal and informal education projects, ranging from classes and workshops at the University of Wisconsin to presentations at conferences, museums and schools.

>> More information on CIMSS supported education and outreach programs.