OSSE's Poster
Our Home in the Universe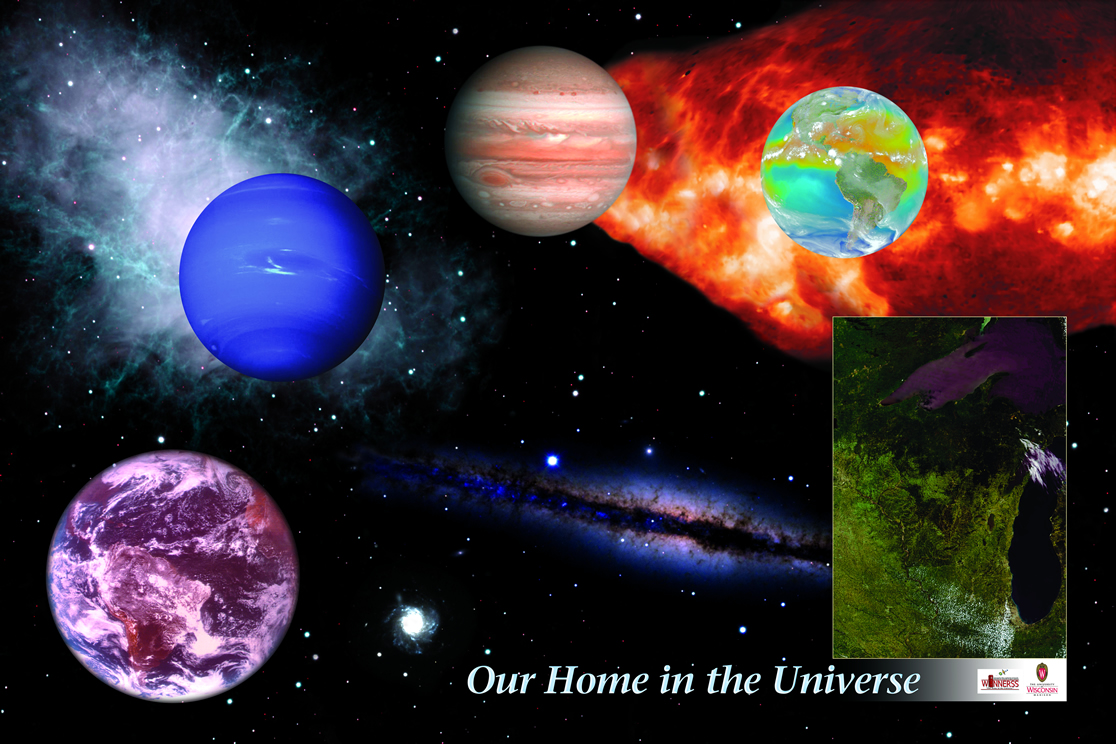 Note: the image above only shows a part of the poster and doesn't contain the descprtions of the planets and interstellar matters on the poster itself.
The Office of Space Science Education has published a new poster, "Our Home in the Universe". Each poster is 36" x 24" and costs $5 plus an additional $5 for shipping and handling.
To receive one poster by mail (shipped in a mailing tube) please send a letter and a check to:
(Please make payable to "Space Science Engineering Center/OSSE" )

Posters
Office of Space Science Education
Space Science and Engineering Center
University of Wisconsin - Madison
1225 West Dayton Street
Madison, WI 53706
For larger quantities please contact OSSE at: planets@ssec.wisc.edu
The posters are also now available at The University Bookstore (711 State Street) located on the Library Mall, across from the Memorial Library on the University of Wisconsin - Madison campus. Call them for more information at 608-257-3784.